World Mental Health Day is held on the 10th of October each year. This year, the theme set by the World Federation for Mental Health was 'Make mental health and wellbeing for all a global priority'. We decided to mark the day with an afternoon tea awareness event which was organised by our Mental Health First Aid group. This group is made up of colleagues who have completed the Mental Health England MHFA course and who want to promote good mental health and wellbeing at work. 
We ran this event, which will hopefully be the first of many, to try and normalise discussion around mental health and wellbeing at work.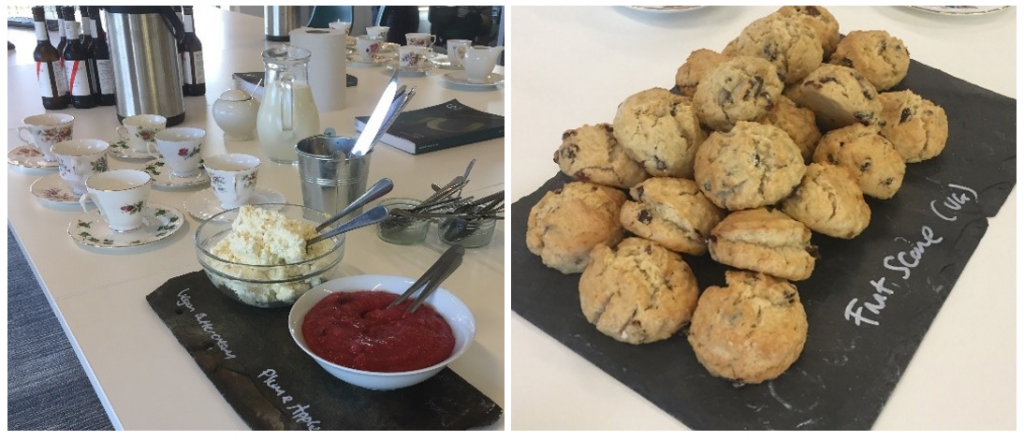 At ATASS, our people are our most important asset. Our staff retention is very high and we have a lot of long servers, many who have now been with us for over 20 years! It was an easy decision to invest in Mental Health First Aid training as a company, and to keep it as visible (promoting it through events like this) and as accessible (training a diverse group of individuals, not just the senior management teams) as we could make it.  
'From the course I gained a much better understanding of the world of mental health. We have to understand that a one size fits all approach doesn't necessarily work and that it's important to be ready to listen in a non-judgemental way. Another important thing I learned to appreciate is that poor mental health can impact anyone. There seems to be a societal stigma where mental health issues can be seen as a weakness. Following the course I've found that I'm actively, and now subconsciously, changing parts of my vocabulary. There are words and phrases that are common that I would have used before without thinking but now try to avoid. I didn't realise how easy it is to trivialise mental health issues until this course opened my eyes to it and now after the course it seems obvious!'
Andy, Sports Operations



'I was interested in doing the MHFA course because I was hoping to better recognise when someone I know needs support and how best to provide it, as well as gaining some tools to apply to regulating my own mental health.

The biggest thing I took away was that discussing the stigmas attached to ill mental health will help to alleviate any negative perceptions of mental illness within society. Continuing to talk about mental health, whether that be ill health or maintaining wellbeing, will help to continue promoting mental health as being just as important as physical health.'
John, Sports Operations



'The big takeaway from this course for me was that we were able to practice tools and techniques for supporting someone who needs MHFA, it wasn't just information. A lot of weight is put on how to listen effectively, be empathetic, and how to handle a tricky situation. Mental illness can be a bit taboo, and breaking down that awkwardness, making MHFAs feel comfortable in uncomfortable situations was very valuable (would you feel awkward helping someone in work if they have broken their leg?).

I also got a lot out of this course personally, and have taken steps to manage and look after my own mental health – particularly in recent years after having children during the COVID pandemic.'
Grace, Director



'I wanted to do the MHFA training as a lot of people I know are fairly open with their mental health, so I was aware of people who struggled from time to time, but I wasn't sure of what to say or do to help out. The MHFA training definitely gave me some ideas of what I could try to do and the encouragement to at least try to help (even if I'm still working on actually being helpful)'
Sam, Research 
Going forward, we are training more MHFA's – the personal benefits alone from the course seem to be creating a more supportive and resilient workforce.