Every year we hold a long service celebration in honour of team members reaching their 10th and 20th year working with us. Year on year this event is growing, with 7 people hitting one of these milestones in 2022.
In light of the Covid-19 pandemic, it was a slow ease back in for 2021, with us running a low-key evening cocktail party at the lovely Southerhay House hotel in Exeter. As remaining restrictions lifted during early 2022 we were able to push the boat out a bit more this year (literally), and hold a full day of activities for our entire team.
So, on a lovely sunny morning back in July, after breakfast at Oxygen House, we split into two groups; one heading for a morning of Go Karting at Raceworld and the other group, for a morning kayaking and paddleboarding courtesy of Edge Watersports in Exmouth.
Excitingly, Edge are based out of Sideshore, a fantastic local venue, which was developed by Grenadier who are part of the Oxygen House group. Everyone got to have a go at a mixture of kayaking, paddleboarding, kites and their Mega SUP. After coming off the water, a delicious, packed lunch was provided by the Hang Time café, also based at Sideshore.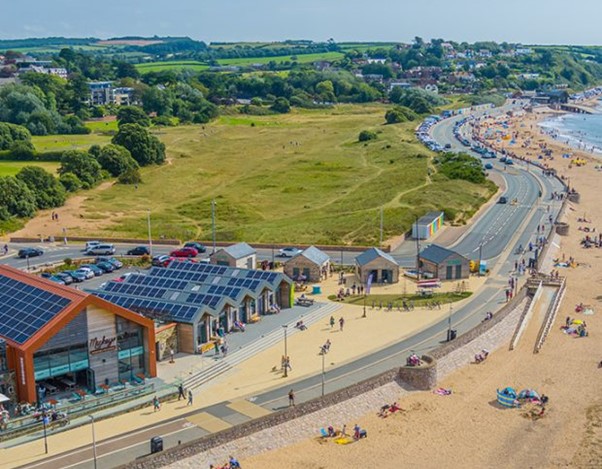 The Go Karting group group had a great time doing their Grand Prix session, with first place aptly being claimed by one of the long servers.
When planning these celebrations, we always try to base them around the hobbies and interests of those we are celebrating. So, as well as watersports and karting, we also worked in a quiz, volleyball and a darts tournament. These were all held at the popular Double Locks pub where we spent the rest of the day enjoying the weather and a BBQ.
It was a great day and we're looking forward to next year already!