Thursday 27th April marked the return of our annual charity quiz night, this time in aid of the Cystic Fibrosis Trust. This charity was nominated by one of our colleagues, Pete, who recently became Squash and Tennis gold-medallist at the World Transplant Games in Perth!
Prior to the quiz, Pete gave us an insight into his experiences with Cystic Fibrosis and how the Trust has helped: –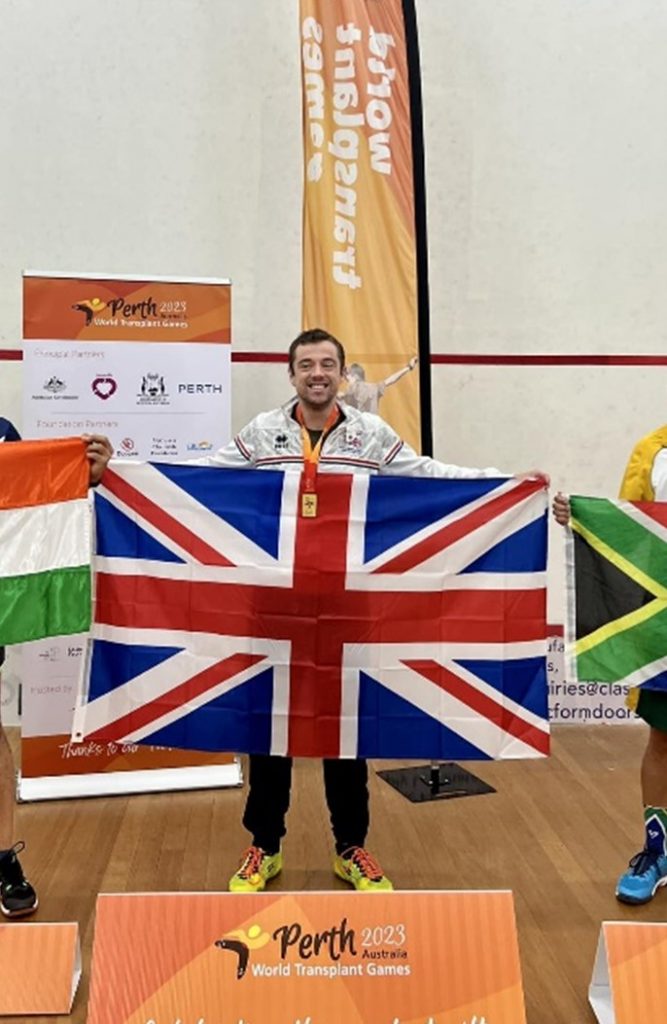 "CF Trust have been a part of my life for as long as I can remember, even as a child I recall discovering after several years that my favourite toy, a small trampoline, was actually a cunningly disguised physiotherapy tool that had been provided by the charity.
"My family was always involved in fundraising – a particular highlight being the year the CF Trust was the nominated charity for the Blue Peter Appeal (apparently this was 1997) – I do remember being incredibly excited about a bring-and-buy sale in our garden, although ultimately, I don't think we made much impact on the totaliser! I remember my dad regularly getting sponsored to do long cycle rides (including the C2C route from Whitehaven to Tynemouth) and multiple half-marathons, and I eventually joined him at a Great North Run once I was old enough. I'll also be doing it again later this year for the CF Trust for the first time in a decade (and first time with my new lungs).
"The CF community had a huge breakthrough in recent years when a new combination of medications called Kaftrio was licenced for use. This is the first therapy that treats the genetic defect that is the root cause of CF. It's currently licenced for use for anyone over the age of 6 with the most common genetic defect causing CF, and the hope is that it can prevent children with CF from developing more severe long-term complications.
"Even with this treatment now licenced, the Trust still have a lot of work to do and are involved in many areas of making life better for CF patients. These involve more clinical trials for patients with less common CF genes, or for other aspects of CF, and they are actively campaigning to reduce the cost of living for CF patients. They also provide mental health support and are involved in setting up ways for people with CF to interact safely with each other.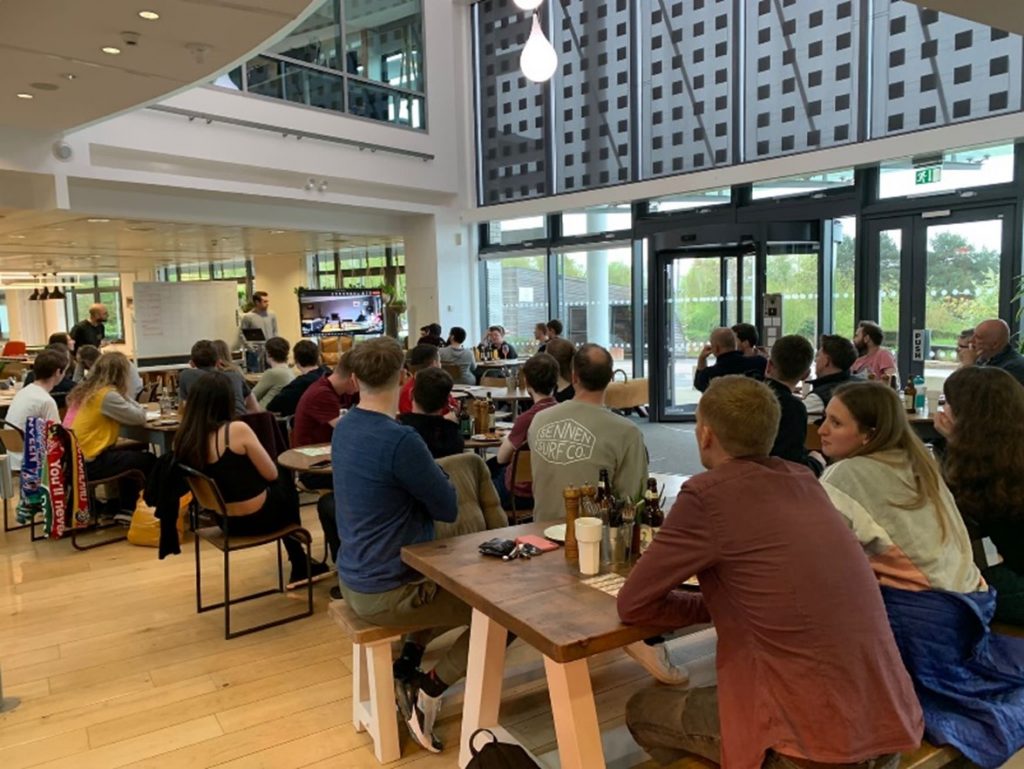 Pete kicked off the quiz by thanking Atass for choosing to raise money for this fantastic charity, and then we were off. Our Quizmaster presented six rounds of difficult, cryptic, and obscure questions, including a very clever and frustrating picture round that had everyone scratching their heads. We used the interval to host a chaotic round of bingo and closed out the night by announcing the results of our vote to rename one of our meeting rooms – now known as The Crucible.

Donations for quiz participation, bingo and room name votes ultimately surpassed £1,000.00 which is a fantastic amount for a phenomenal charity. Well done to favourites, Social Quizstancing for topping the leader board and thank you to our Social Responsibility committee for arranging another suburb quiz night!