Today we meet Ali from our IT Systems department. Having joined ATASS in 2008, Ali has been with us for 13 years and is a highly valued member of our tech team.
Morning – my commute and how I start my day
Due to the pandemic I often work from home but today I am heading into the office. My target is to arrive somewhere between 8:00 and 8:30am as my start time is flexible.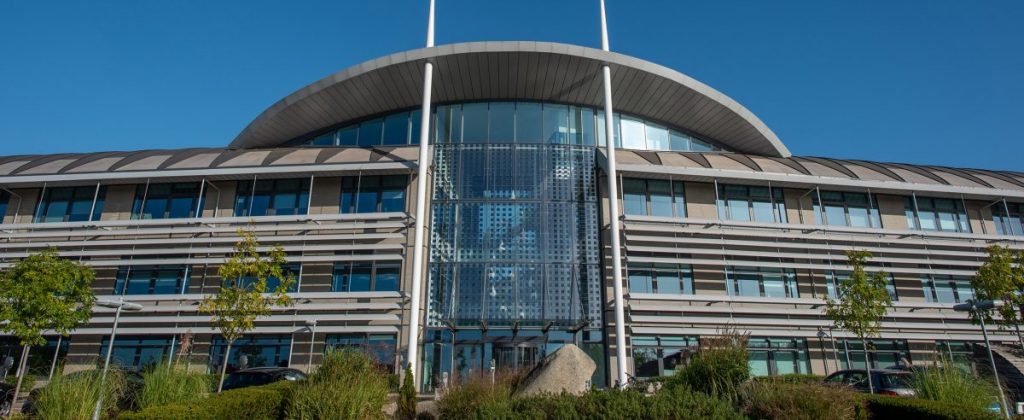 My commute is a 3-mile run or walk from my house in Exeter, which ends with a nice shower in the Oxygen House changing rooms. Once I'm done, I grab a flat white from the coffee machine and a bowl of cereal from the cafeteria and head up to my desk to start work.
I say hello to a couple of people I pass on the way upstairs. Everyone is very sociable, and in my role it helps to be as be friendly and as approachable as possible to give people the confidence to approach you for support.
Firstly, I check for any pressing issues. We have two 40" TV screens displaying various IT information and alerts including helpdesk statistics and notifications if any systems are down. These screens are really useful and help us spot any issues that need a quick response. I then open Microsoft Teams and Outlook and check for any messages that have been sent directly to me.
Overnight there tends to be a lot of email notifications come through about various services, so I always do a check for any potential problems. Once I'm content there is nothing that urgently needs addressing, I update my daily plan with details of the tasks I'll be working on for the rest of the day. Every member of the Systems team completes a daily plan and it's a good way of keeping track of what needs doing. Things can change quickly though, and I often need to shift my priorities.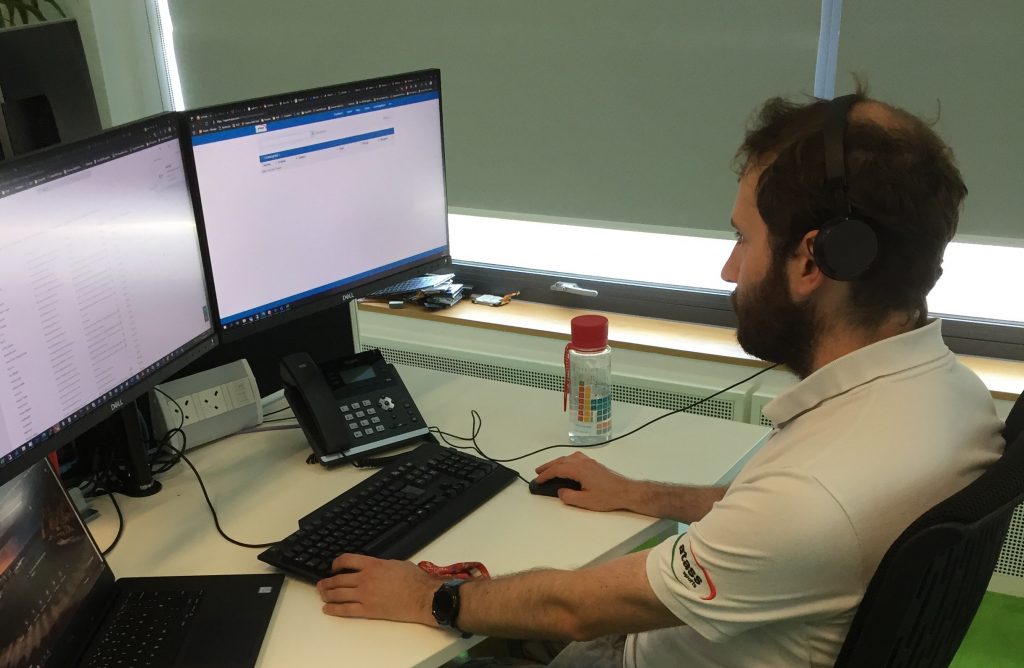 Next, I log on to our internal IM system to say hello to the rest of the IT team who are all working from home today. We'll often chat about general news and trends in technology, and everyone is very relaxed. We all have common interests which means there is plenty to talk about.
I'm not down on the rota to cover the helpdesk but I still check for anything urgent or for tickets related to areas that I specialise in. In my case this would be finance systems, audio visual, email services & Office 365. We normally get 5-10 tickets per day but this can fluctuate with Mondays often being the busiest.
Late Morning – Early Afternoon
Later in the morning I wander downstairs and treat myself to another coffee. Now that I'm 2 coffees in, I feel super productive. Usually at this time of day the office is a bit busier as the later starters have all appeared, but many of the team are working from home at the moment and we have limitations on the amount of people allowed in the building. Before the pandemic this was the prime time for a morning break, and you'd find lots of people playing darts, table football and pool.
At this point, if I'm happy with the state of helpdesk tasks or I'm still waiting for responses, I'll move onto a bit of project work. This is something I have progressed into during my time at ATASS. When I first joined, I mainly focused on things like fixing printers, dealing with lost passwords, and setting up IT equipment. I really enjoy the additional responsibility of project work which often involves managing and improving systems, as well as researching and implementing new ones. It is very interesting and rewarding.
Today I need to go through some final bits of an Office 365 migration that has been happening for the last few months. Also, there are some new Office 365 security features I've been looking at and I need to decide how these work and whether we need to implement them. The majority of the time though is taken up deciphering Microsoft's thousands of different subscription offers!
Later this week I'll be performing a live email migration and also looking at re-designing our video recording system.
Lunch and the afternoon
I normally go for lunch a little after 1pm. We have a large dining area and all the food is cooked using fresh ingredients, often grown on site, and is invariably delicious.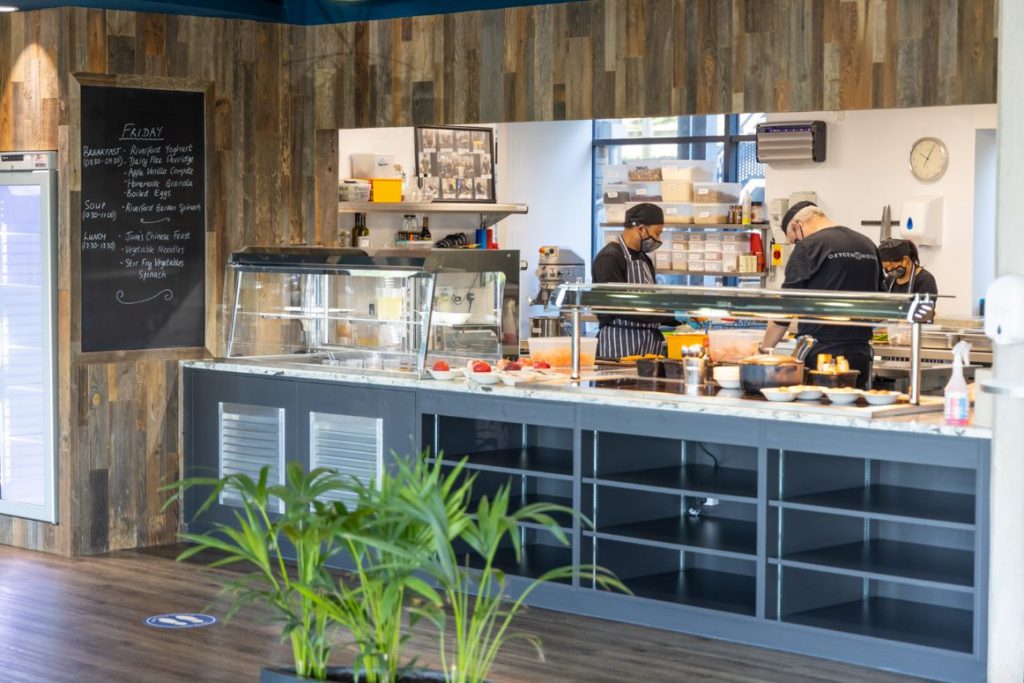 I'll sit down on whichever table is free, everyone is welcoming, and we chat about sports or news. We are practising social distancing at the moment, but pre-pandemic a group of us would often tackle a cryptic crossword.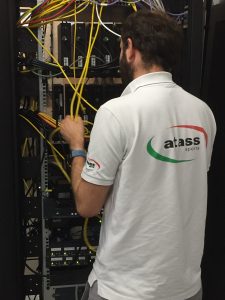 Half an hour later, I thank the catering staff for the food, grab another coffee and head back upstairs. I might look in on the server room on the way to check that everything is in order.
When I get back to my desk I check the helpdesk system again, there really can be anything: email issues, file access requests, new VM requests, technical help with in-house software. Some tickets can turn into a mini project all by themselves.
Sometimes there could be a sports tournament being played on the all-weather pitch in the afternoon. I get involved where I can and have taken time out to play netball and attend the company 'Olympics' in the past. Usually in the summer there would be a company tennis tournament running around the same time as Wimbledon.
For the rest of the afternoon I spend some more time on my projects. Sometimes you can hit a wall and so if I'm stuck, I'll break it up with a couple of short outstanding tickets or by putting together a purchase order. I find this can give my brain a bit of time to tackle the problem from a different angle. We also have a weekly IT meeting and this is a great forum for throwing ideas around and receiving input on any technical issues I'm having.
I start to cross objectives off my daily plan. This is very satisfying as it is easy to get distracted by random tasks and requests. Given the nature of the job, we are often the go-to people for anything that involves technology. It's good to feel needed and our opinions are always respected which means I can be totally honest and there's never any office politics to navigate. Everyone is of the same mind and we work hard to get things done in the best and most efficient way possible. I've never worked anywhere else but know that our culture here is rare and I certainly cherish it.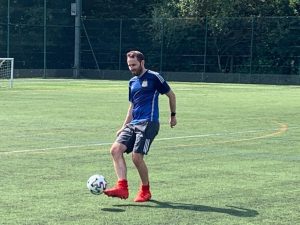 At 5pm I get changed and head home. Previously I would have attended one of the evening activities. Monday is football – fairly contested and with a wide range of abilities. Tuesday is circuit training, which is hard work but very rewarding. Other days there could be floorball or tennis. I find it's a great time to socialise. I also enjoy the additional exercise as it helps to clear my head of the day's work before I get home to relax.We are slowly starting to see these extra-curricular activities coming back as restrictions ease.
Overall, it has been a productive day and I look forward to coming in again next week.
To see our latest vacancies please visit our careers page here.