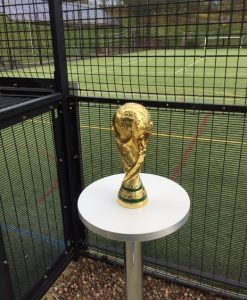 Many felt a Winter World Cup was an unusual idea, but 64 players from Atass Sports + friends braved the cold to play in our very own 5-a-Side World Cup.
Our target was to calibrate the strength of the 32 competing countries using our own employee player pool. Given who eventually won the replica Jules Rimet Trophy, you may feel that the organizers did a bad job!
We opened with Qatar v Ecuador, the Director Team representing the home nation – and just like the FIFA World Cup, the score was 0-2!

For each Group, all six matches were played in one session. The short, sharp games encouraged fierce but friendly competition and (some) fantastic football. Qualification often came down to the finest of margins, though as expected, France, Brazil and Argentina topped their Groups with ease.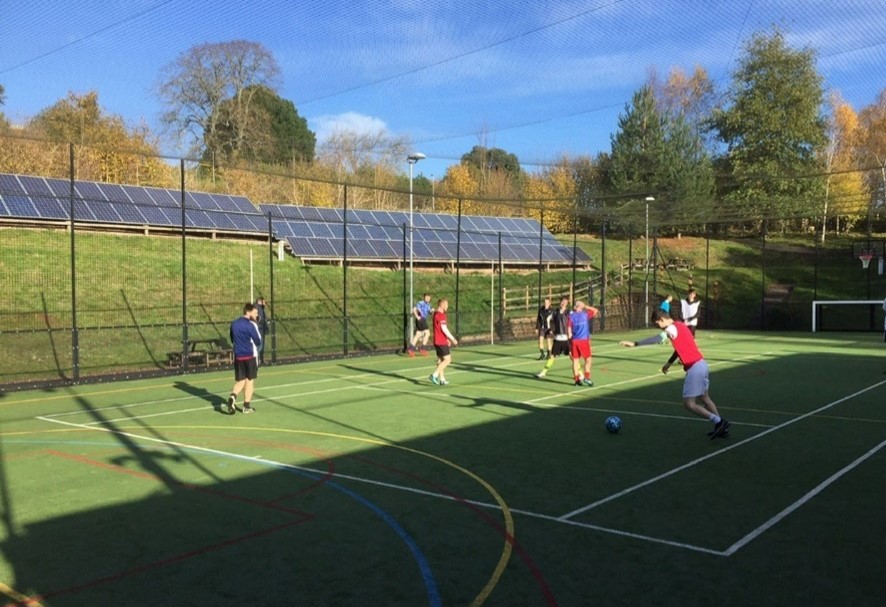 Spectators cheered and chided from our viewing balcony as Senegal, Wales, Germany, Croatia and Portugal completed the list of eight Group Winners.
The knockout stages saw a change in format and conditions. Qualifying countries played 12-minute matches, often in drizzle or driving rain. Evenly matched teams and some acrobatic goalkeeping meant goals were few – except for France thrashing Ecuador 6 – 1!
Then came Finals Day. An absolutely freezing cold start put the entire day in jeopardy, until 11am (just one hour before kick-off) when the sun finally crept out and thawed the 'All-weather' pitch enough for health and safety to allow play. Plenty of drama ensued, with a shock defeat for Brazil by Argentina in extra time, and an even more shocking upset in Switzerland conquering France on penalties.
Sticking to true World Cup tradition, the Final of Argentina v Switzerland had it all: both teams drawing at full time, extra time, and then…the dreaded penalty shoot-out! It was the undefeated, pre-tourney 150/1 shots Switzerland who emerged victorious, another defensive masterclass from a team who conceded only one goal all Tournament.
And so wild celebrations ended three weeks of thoroughly entertaining football. We're already looking forward to the next Major tournament – Euro 2024!